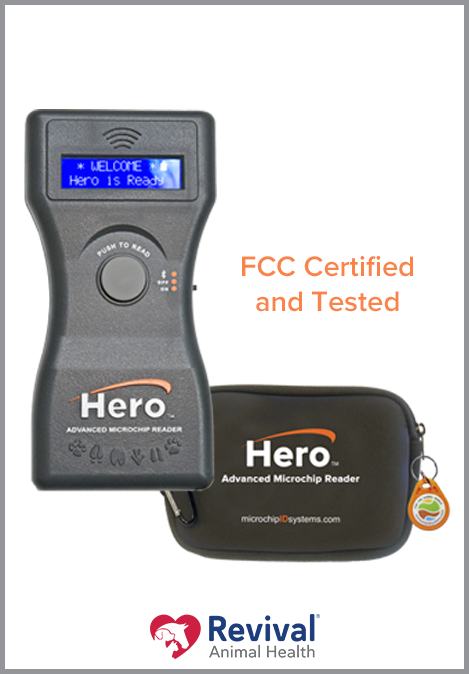 June 7, 2019 12:36 am
You need a Hero!  Universal chip reading, bright LED backlight, battery operated.  Simple, clean and fast. Manufactured and backed by Microchip ID Systems, of course!
Bluetooth® on board allows Hero to work with any paired device. Simply scan a chip and send the number instantly to your computer, tablet or phone.
• FCC Tested and Certified for safety.
• Perfect size: 7 inches tall.
• Chip number stays in window for 15 minutes! (Yes, we get it.)
• Universal Chip Reading
Included:  Durable Test Chip fob, Scanner Wrist Strap, Carry Case and instructions.
Categorised in: Hero
This post was written by Jean Anne Mayhall