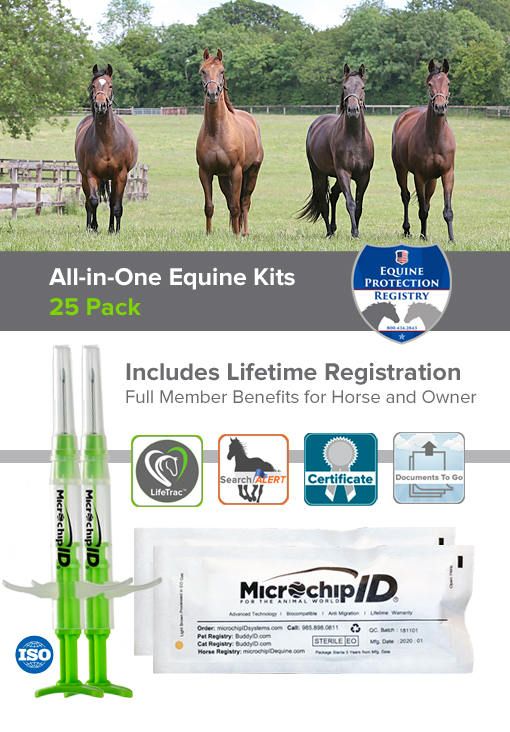 December 10, 2020 6:10 pm
For You | EquineChip WITH Pre-Paid Registration
•  Lifetime microchip registration to your facility.
•  All chip numbers auto-entered into your Barn Account.
•  Six peel-and-stick labels per chip.
•  Lifetime Warranty on the chip once installed.
•  LifeTrac safety net flag on all chips.
Transfer to New Owner | Membership: Equine Protection Registry
•  No hidden fees. No renewal fees.
•  Free Mobile App: Documents To Go, SearchAlerts, Certificate, more.
•  Update contact info on demand.
•  Live Customer Care from our experienced and trained staff!
Categorised in: Microchips
This post was written by Jean Anne Mayhall