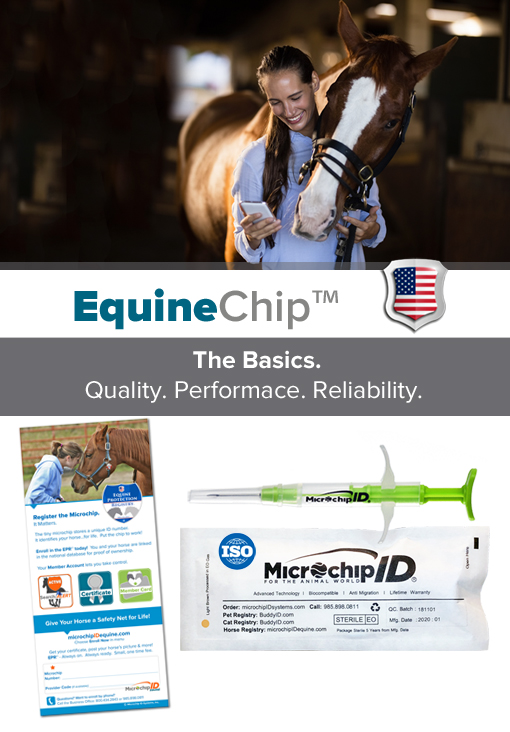 December 13, 2020 11:20 pm
Our Best Selling Horse Microchip!
The perfect microchip for all things Equine:  Proof of Ownership, Health Certificates, FEI Passports, Boarding, etc. Equine Protection Registry cards included at no extra charge.
Recommended by Vets : EquineChip
•  15 gauge needle makes chipping fast and safe.
•  Manufacturer's Lifetime Microchip Warranty.
•  Pre-loaded in a well designed sterile syringe and sealed pouch.
•  ISO Certified and FEI Compliant.
•  Six peel and stick microchip numbered labels with each chip.
Categorised in: Microchips
This post was written by Jean Anne Mayhall